While the 1976 Ten Mile River Jacket Patch continued to use the Indian Cliffs design, the shape of the patch changed from a round to a square patch with rounded corners.
The border color is reminiscent of the round jacket patch used throughout the mid and later 1960's.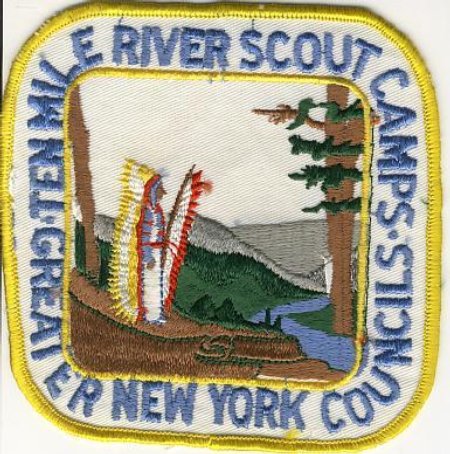 By now the number of open camps had shrunk to 5 and not all of them had full 8 week seasons, making this patch somewhat less common than the patches issued a few years earlier.