For those camp patch collectors whose interests are outside of Ten Mile river or even New York State there is an interesting addition to current and former Virginia Boy Scout Camps which can be found at the Virginia Order of the Arrow site.
Glenn Chase has added a interesting feature: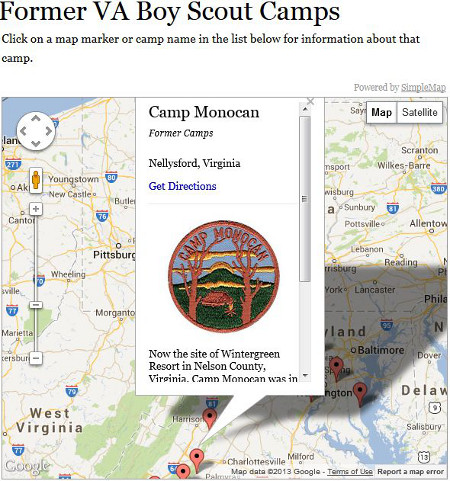 Clicking on the image will bring you to the website.
Clicking on the individual camp name will bring up an image of an early patch from the camp and a brief history, there is also a page for the current Virginia Scout Camps.  A nice feature and easy to navigate.