2022 in addition to being the 95th Anniversary of Ten Mile River Scout Camps, it is also the 25th Anniversary of the TMR Museum.
For the event the Museum has created a pocket patch which celebrates both Anniversaries.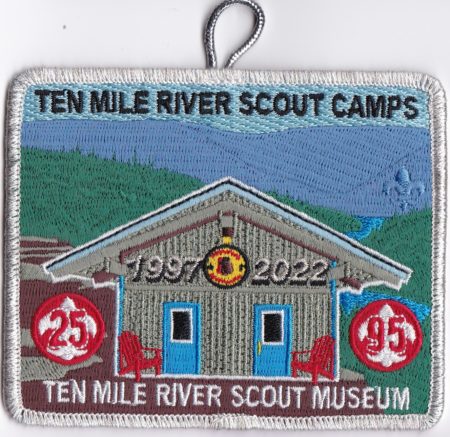 This one has a silver Mylar border and exists with and without the pocket loop.