Ten Mile River Scout Camps has created a Scoutmaster Merit Badge program to further engage adult leaders while they are at camp.
There are at least 3 versions of the patches createe3d for this program two different sized coffee mug patches and the hat version shown below.
Can anyone confirm the specific years of use for each version and if there was written requirements?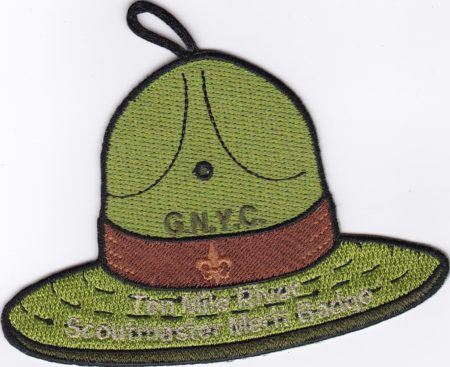 Thanks to Frank R. for filling this need for me.