I have been trying to get more information on the felt acorn shaped patch shown below.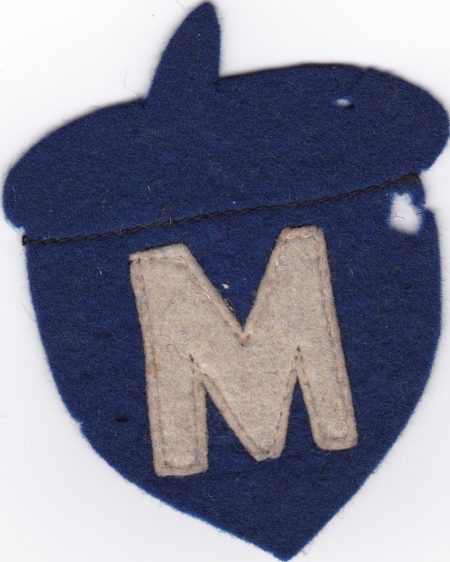 While researching in the Ten Mile River Scout Camps Archives, I came across the following in an old Camp Guide from 1927 for Kanohwahke Lakes Scout Camps.
and
As you can see on the second page the line drawing appears to match the felt acorn above. The colors also match the gray and blue colors on some of the earlier Manhattan colors, although admittedly the common color scheme is blue and gold.
Anyone have more information or provide a confirmation? there were any number on NY metro councils with camps at Kanohwahke Lakes Scout Camps during the 1910's through 1930's.